Notification of SPECIAL GENERAL MEETING.
Date: Tuesday 9th July 2019
Venue: Chudleigh Knighton Village Hall:
Time: 7.30 pm.
Notice is hereby give of an SGM to formally carry out a re-organising of the structure of the CTC in Devon.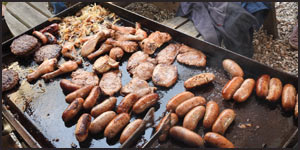 Our Annual summer sizzling social. Price £8.00 per head.
You can pay by Bank Transfer to: Sort Code: 11-07-84,
Acnt No. 12201062
Please email dietary requirements for Vegetarian or Celiac meals to mail@mauricebard.com
You can also pay direct to Maurice.