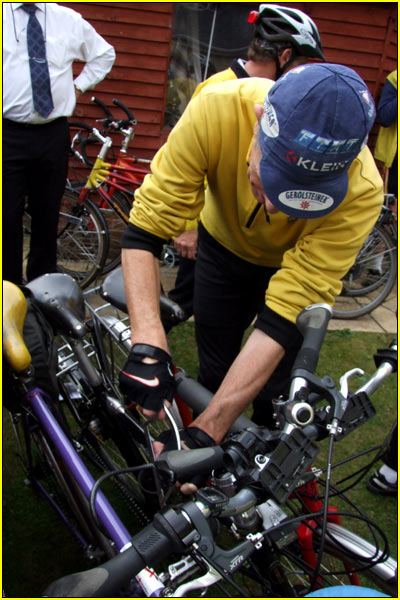 Not really a breakdown, but equally amusing.
Vic sensibly locks his bike to dereks on the ride to Brookside on Sunday 7th October. Unfortunately the keys are at home, and the hacksaw was somewhat Fischer Price! Luckily Dereks bike comes apart into two pieces vis SJS couplers so that saved the day!

See the fun below:
Lee's catstrophic side wall failure on his Stelvio on the South Hams Audax 2007. Split about 3 ins.

The "triple bodge" to enable him to at least get enough pressure to get back to the control.