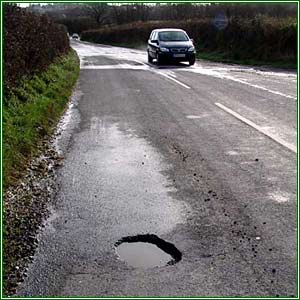 !££ NO MONEY ££!

The 2007 grant settlement for Devon County Council has not provided any increase in funding for the maintenance of the County's roads.
Devon has over 8000 miles of road network, yet the funding of our authority is well below average.
The Government and the County Council say that they are committed to promoting cycling, and to solving global warming.
With cycling as one part of this solution, it's essential the roads are "fit for purpose" and we should be maintaining the present roads network before building any more roads.
Please write to your local Councillor and MP and ask them to lobby for improved funding for Devon County Council.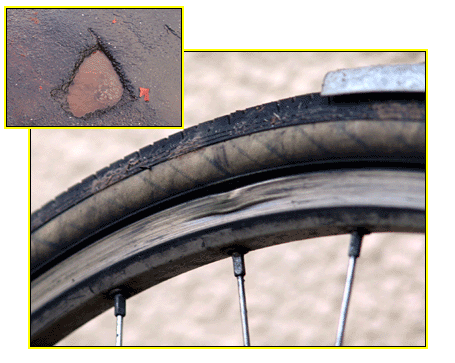 Front rim broken by impact with a pothole.
In January 2007 several local CTC members suffered damage to their bikes as a result of hitting potholes and rutted roads in South Devon.

Prompt reporting of defects will help to reduce this problem.

Please use these weblinks to report a dangerous road near you.