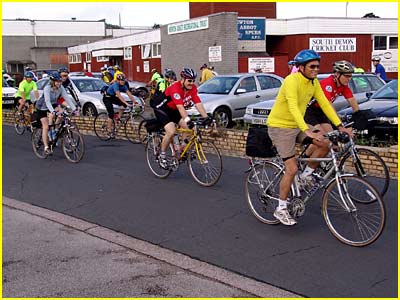 It was a fine morning after a bit of overnight rain this year.
With 57 on the start sheet, there was a mad rush for entries on the line, which saw almost 80 setting out from the start.
Most had an enjoyable ride, ther were a couple of minor prangs, but nothing serious.

Thanks go to our helpers, John Cowling, Kevin Presland, Don Malpas, Hilary Durbin, Mark William and Jo, Jean Brierly, and Pete Luxton, for making the event work.
Once again the Recreational Trust at Newton Abbot provided us with facilities for the day.