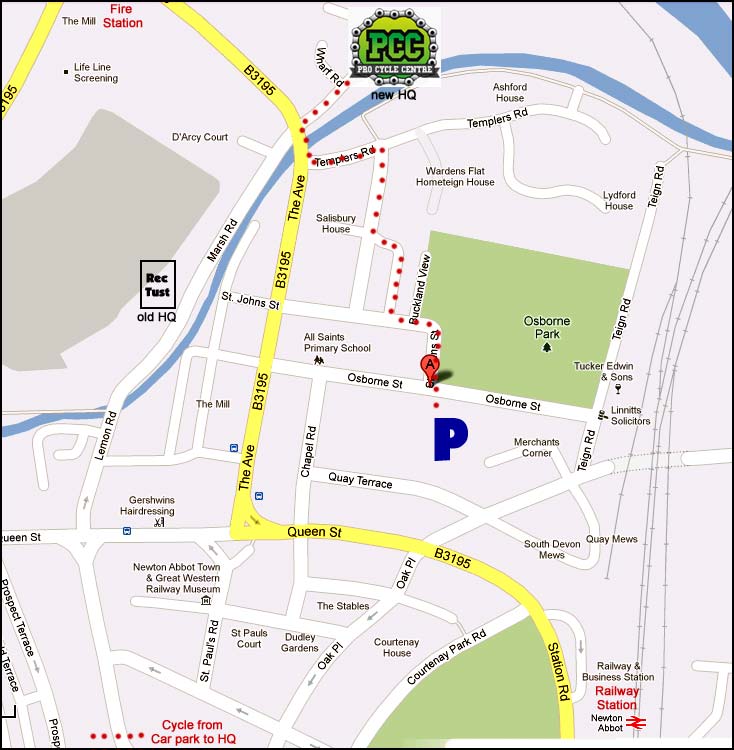 Start at the Pro Cycle Centre in Whrf Road which is on the opposite side of teh road from the old HQ at the Rec. Trust.
Parking here for just a handful of cars - please use the FREE Sunday Parking in Newton Abbot,
closest car park is a huge one in Osborne Street a couple of hundred yards away.